Surprise!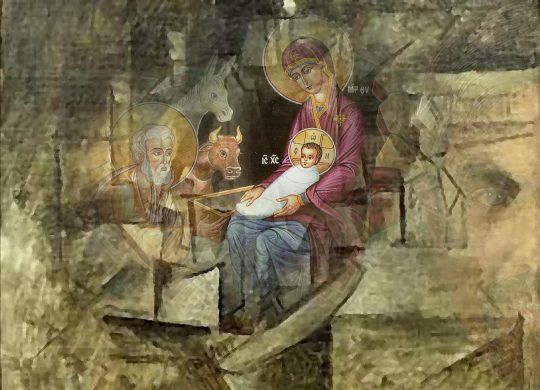 A strange thing happened last Christmas. A suspicious US customs official opened a parcel mailed across the Atlantic. It turned up in Newark in a FedEx shipment labeled as "art craft/toy." Claimed value? $37. Oh, and it also had a message: Joyeux Noel ("Happy Christmas")! Apparently it was posted by a "Robert" to a climate-controlled warehouse in Long Island, NY.
The alert official discovered—to his surprise—a painting, instead of an "art craft/toy." It was Picasso's La Coiffeuse ("The Hairdresser), painted in 1911 and reported stolen from the Pompidou Centre in Paris in 2001. And here it was, fourteen years later, reduced to being an "art craft/toy" worth $37.
La Coiffeuse is estimated to be worth at least $2.5 million!
French officials arrived in New York and confirmed the authenticity of the Picasso. "A lost treasure has been found," declared authorities.
Because of the blatant smuggling in this case, this painting is now subject to forfeiture to the United States. Forfeiture of the painting will extract it from the grasp of the black market in stolen art so that it can be returned to its rightful owner."
Measuring 13 × 18 inches, its rightful owner is the French government to which it was bequeathed by one of the directors of France's National Museum. La Coiffeuse was last exhibited publicly in Munich. Upon its return to Paris, it was stored in the Pompidou Center. In 2001, when officials went to retrieve it for a loan request they found it missing.
Our man, Pablo Picasso (1881–1973), is not only one of the world's most foremost and famous painters, he also has the distinction of the being the artist who has had the most works stolen! A grand total of 1,147 paintings by the Spain-born maestro are currently registered as stolen, missing, or disputed.
But finding a Picasso in an "art craft/toy" package? Not bad at all. Especially when it costs only $37! A nice Christmas present, to be sure.
The REAL Christmas present, though, beats La Coiffeuse and any other conceivable gift. The incarnation of God as Man, the Lord Jesus Christ for the salvation of mankind.
"Therefore the Lord Himself will give you a sign:
Behold, a virgin will be with child and bear a son,
and she will call His name Immanuel."
Isaiah 7:14
For a child will be born to us, a son will be given to us;
And the government will rest on His shoulders;
And His name will be called Wonderful Counselor, Mighty God, Eternal Father, Prince of Peace.
There will be no end to the increase of His government or of peace,
On the throne of David and over his kingdom,
To establish it and to uphold it with justice and righteousness
From then on and forevermore.
Isaiah 9:6–7
The people who walk in darkness Will see a great light;
Those who live in a dark land, The light will shine on them.
 Isaiah 9:2
Because this One would pay the price of the sins of mankind.
Surely our griefs He Himself bore, And our sorrows He carried;
Yet we ourselves esteemed Him stricken, Smitten of God, and afflicted.
 But He was pierced through for our transgressions,
He was crushed for our iniquities;
The chastening for our well-being fell upon Him,
And by His scourging we are healed.
Isaiah 53:4–5
And the result for those who believe?
"For God so loved the world, that He gave His only begotten Son,
that whoever believes in Him shall not perish, but have eternal life."
 John 3:16
Eternal life! Free! Worth a lot more than $37!