Trust!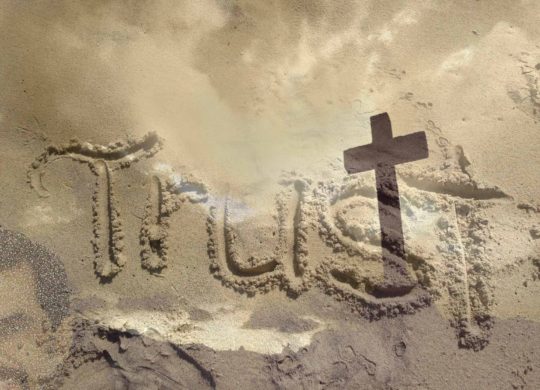 In "Trust and All-Cause Mortality" published in The Journal of Epidemiology and Public Health, researchers from Lund University and Stockholm University think that a decreasing level of trust may be shortening the lifespan of people! Those more trusting of others lived longer than those suspicious of others.
25,000 Americans in a survey conducted between 1978 and 2010 were the source of their findings. This was part of the U.S. General Social Survey which, among other questions, asked about individuals' levels of trust in others: "Generally speaking, would you say that most people can be trusted, or that you cannot be too careful in dealing with other people?" The scientists then correlated answers with those still living at the end of the study period. Those who exhibited higher levels of trust seemed to live longer.
This is based on folks' "generalized trust."
Generalised trust is an abstract attitude that conceptualises the belief that most people, including
strangers, can be trusted. It is considered analytically and conceptually distinct from 'particularised'
trust, that is, trust in known individuals/groups, and 'political trust,' that is, trust in institutions."
Alexander Miething, one of the Stockholm University researchers, said:
Whether or not you trust other people, including strangers, makes a difference of about 10 months in terms of life expectancy."
It also appeared that more Americans were distrustful of others than not: 62 percent to 38 percent.
Overall, trust also seemed to decline over the decades: 43 percent were "trusters" in the 1980s; only 34 percent were, in the 2000s.
Who you live with—"trusters" or "distrusters"—also matters:
Miething again:
Those who live in communities where more residents tend to show distrusting attitudes were also likely to have shorter lifespans. In those contexts, your risk of dying is higher than in places with more community trust."
Results were the same for both genders and didn't change with education or socioeconomic levels.
Gosh, this might be a public health concern!
The authors:
If higher trust levels are a potential resource to increase individuals' resilience towards health hazards arising from social disadvantage, then the decline in trust seen across the U.S. over past decades is of concern. Decision makers, therefore, should consider any impact that policies may also have on trust, with the view to halting or even reversing this decline."
There's something to all that, of course, but there is only One in whom we must trust.
Trust in the LORD and do good; Dwell in the land and cultivate faithfulness.
Delight yourself in the LORD; And He will give you the desires of your heart.
Commit your way to the LORD, Trust also in Him, and He will do it.
Psalm 37:3–5
For …
It is better to take refuge in the LORD Than to trust in man.
It is better to take refuge in the LORD Than to trust in princes.
Psalm 118:8–9
Because …
The LORD is my strength and my shield; My heart trusts in Him, and I am helped;
Therefore my heart exults, And with my song I shall thank Him.
Psalm 28:7
And …
… those who know Your name will put their trust in You,
For You, O LORD, have not forsaken those who seek You.
Psalm 9:10
Indeed …
How blessed is the one who has made the LORD his trust.
Psalm 40:4
So …
Trust in Him at all times, O people;
Pour out your heart before Him; God is a refuge for us.
Psalm 62:8
And guess what? We'll live forever!
Those who trust in the LORD are as Mount Zion,
which cannot be moved but abides forever.
Psalm 125:1