Unaged!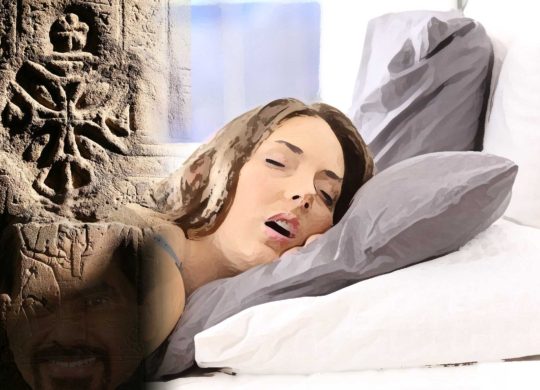 Last week, RaMbLeS was on aging.
This week, I'm going to let you in on the secret of preventing said process.
Nope, not with Botox, liposuction, fillers, or any such thing.
Here's the real scoop. It is … [wait for it] … a quieter brain without too much activity in its nerves.
So saith a scientifically dense paper in Nature titled "Regulation of Lifespan by Neural Excitation and REST," by a bunch of assorted biologists, mostly from Harvard Medical School.
We all know that aging affects the nervous system. Now there is reason to think it works the other way, too: the nervous system affects aging.
Declared a commentator, Nektarios Tavernarakis, from the University of Crete:
They show that overall neuronal excitation is a major determinant of lifespan, and that it is higher in short-lived individuals and lower in the long-lived."
Apparently, looking at frontal lobes of deceased people, the researchers discovered that genes involved in brain excitation are "downregulated" (i.e., inactivated) in long-lived individuals; on the other hand, genes involved in inhibiting brain excitation were not "downregulated."
Not content with working on human brains, these scientists attacked the round worm, Caenorhabditis elegans.
Prof. Tavernakis:
Interventions that inhibit either overall neural excitation and synaptic neurotransmission or signalling by neuropeptide molecules extend the lifespan of C. elegans."
Depress the excitation and—voila!—you have long life.
Woo-hoo! I can live longer just by sitting still and doing nothing.
A hex on exercise. A pox on positive thinking. A jinx on all the jigglin' and jivin' that happens in gyms.
I'm done. I quit. Gimme that ol' time indolence. Inspire me with some inertia. Launch me into a lull. Stagnation, I say—that's what this nation needs. Laissez faire and the whole concept of mañana! Why produce when you can procrastinate … and thereby live longer?
No more of that "use it or lose it" philosophy. I am going to keep my brains by not using it.
In a day when even my watch tells me to breathe and to stand up and stuff like that, I need more dilly-dallying and dawdling. I don't need no excitement or excitation.
Confessed Michael McConnell, a neuroscientist in Baltimore:
The completely shocking and puzzling thing about this new paper is . . . [brain activity] is what you think of as keeping you cognitively normal. The thing that is super unexpected is . . . limiting neural activity is a good thing in healthy aging. It's very counterintuitive."
Bruce Yankner, who led the work concluded:
I think the implication of our study is that with aging, there is some aberrant or deleterious neural activity that not only makes the brain less efficient, but is harmful to the physiology of the person or the animal, and reduces life span as a result."
Yup, that's what I need: rest.
Fear and trembling come upon me, And horror has overwhelmed me.
I said, "Oh, that I had wings like a dove! I would fly away and be at rest.
Behold, I would wander far away, I would lodge in the wilderness.
I would hasten to my place of refuge From the stormy wind and tempest."
Psalm 55:5–8
And that rest can be found only in Jesus, who said:
"Come to Me, all who are weary and heavy-laden, and I will give you rest.
Take My yoke upon you and learn from Me, for I am gentle and humble in heart,
and you will find rest for your souls. For My yoke is easy and My burden is light."
Matthew 11:28–30
Get rest! Live long!
SOURCES:
GreenwichTime; Nature