Frozen!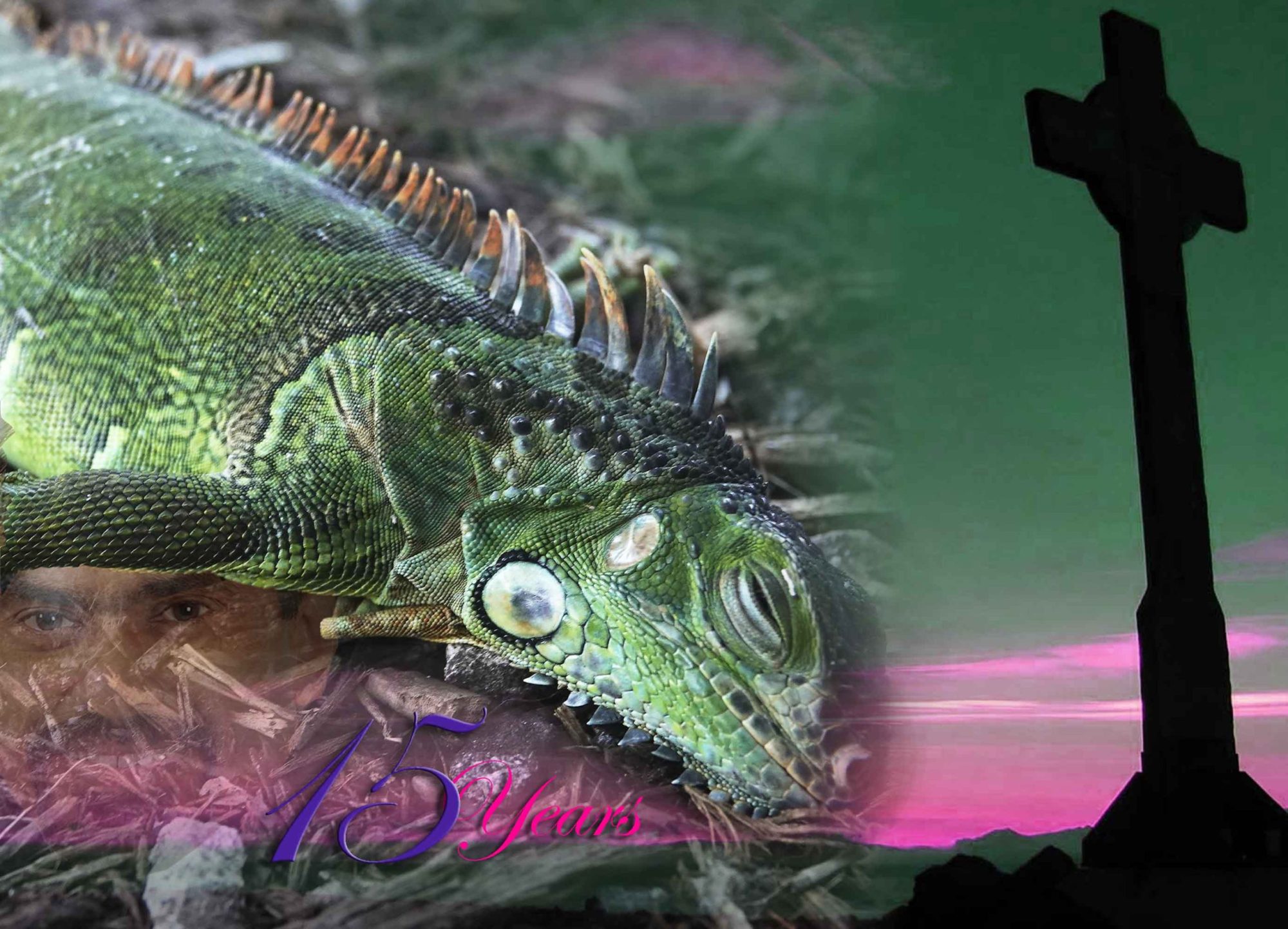 After all this is winter. So you can expect cold-weather warnings. Freeze warnings were in effect from Louisiana to the Carolinas, and even in Florida, where temperatures are averaging 10–15 degrees below normal. But the forecast issued by the National Weather Service in Miami last week was a new one. It was about low temps alright, but it pertained to—get this—iguanas!
Tweeted NWS Miami (@NWSMiami):
This isn't something we usually forecast, but don't be surprised if you see iguanas falling from the trees tonight as lows drop into the 30s and 40s. Brrrr!"
You see, these herbivorous lizards, that can be 5–6 feet long (including their tails) often sleep in trees. And with the drop in temperature, anything below 50°F causes these cold-blooded creatures to go into a sort of coma, or at least something like a state of lethargy. They appear to be dead, but they aren't. They're still breathing and critical body functions are still operating. It is all a way of self-protection.
And if they were napping on a tree limb, they could come crashing down on you. And if it is a 20-pound beast, that can do some damage. No, you don't want a frozen iguana falling on you.
Explained Ron Magill, communications director for Zoo Miami:
The temperature threshold for when iguanas begin to go into a dormant state depends greatly on the size of the iguana. Generally speaking, the larger the iguana, the more cold it can tolerate for longer periods. Smaller animals can die after exposure to extended periods of 40° temperatures."
Many iguanas in South Florida have apparently adapted by going deep into burrows where they stay insulated from the cold, or living closer to large bodies of water, which tend to be warmer than the ambient air.
In Florida, iguanas are considered an invasive species, so some enterprising Floridians are looking forward to capturing comatose iguanas and ridding their yards and properties of these pests. In fact, their droppings can be a potential source of salmonella bacteria, which causes food poisoning.
Magill confessed:
I do know that there are several iguana hunters that are looking forward to this upcoming cold front as it will certainly facilitate them removing these invasive reptiles from the South Florida environment as they will not be able to run away!"
But other well-meaning residents finding stiffened iguanas are advised to leave them alone, as they may feel threatened and bite once they warm up.
(Sea turtles also stiffen up when temperatures fall. Florida Fish and Wildlife Conservation Commission's biologists have been rescuing cold-stunned sea turtles found floating listlessly on the water or near shore, but no such rescue is planned for iguanas.)
A similar two-week cold snap with temperatures below 40° in 2010 killed of many iguanas, Burmese pythons, and other such invasive pests (that probably were once pets, now let loose) that thrive in South Florida's subtropical climate. But their populations have since rebounded.
Iguanas may get cold, but the Bible warns us of following their example.
Jesus, talking about he end times, warned:
"At that time many will fall away and will betray one another and hate one another.
Many false prophets will arise and will mislead many.
Because lawlessness is increased, most people's love will grow cold."
Matthew 24:12
Hate and not love. Cold. Frigid. Frozen.
It might be winter. It might be raining iguanas. But we need to be loving. No matter what.
We know love by this, that He laid down His life for us;
and we ought to lay down our lives for the brethren.
1 John 3:16
SOURCES:
CNN.com; USAToday.com